Personal data
Under the EU's General Data Protection Regulation (GDPR) personal data is defined as:
"any information relating to an identified or identifiable natural person ('data subject'); an identifiable natural person is one who can be identified, directly or indirectly, in particular by reference to an identifier such as a name, an identification number, location data, an online identifier or to one or more factors specific to the physical, physiological, genetic, mental, economic, cultural or social identity of that natural person".
How we use your information
This privacy notice tells you how we, Allegra Events, will collect and use your personal data for sending you Newsletters, bulletins, invitations to participate in online surveys and other events relating to Allegra Events, send business correspondence, as well as providing an online secure data portal for clients.
If you are applying for a job with us, then we will collect and use your personal information in connection with that job application.
Why does Allegra Events need to collect and store personal data?
In order for us to provide you relevant information about our services (which you have shown an interest in), provide opportunities to give your opinions and data in surveys, or applying for employment we need to collect personal data to deliver our services and conduct business.
Allegra Events customers may be required to share certain personal data such as: Business contact information to engage in our services.  (Examples of personal data required :first name, surname, work location, email, fax, fixed line, mobile number, emergency contact details, banking and credit/debit card, meeting preferences, dietary, special accommodation requests and vehicle registration details)
In any event, we are committed to ensuring that the information we collect, and use is appropriate for this purpose and does not constitute an invasion of your privacy.
Will Allegra Events share my personal data with anyone else?
We may pass your personal data collected on to other Allegra Group Companies, associated companies (Allegra Strategies Ltd, Allegra Insights, Allegra World Coffee Portal, Allegra Strategies Research + Consultancy Ltd, Maverick and Balance Inc Ltd), partners, subcontractors and third-party agents for the purpose of fulfilling the provision of Allegra Events services.
Allegra Events engages with a mix of third party service providers including: hotels, event venues, traffic management and car parking facilities, freight and transport management organisations, onsite operations and logistics management services, payment collection and processing companies etc.
We are taking all the necessary steps with our suppliers to ensure they are GDPR compliant by implementing annual due diligence reviews led by our GDPR leader.
Any personal data exchanged is transferred and shared in compliance with GDPR regulations.
All Allegra Group companies, associated companies, partners, subcontractors that we may share your data with are obliged to keep your details securely, and to use them solely for the purposes of fulfilling the event service or send you their information because you have shown interest in their services.
When they no longer need your data to fulfil this service, they will dispose of the details in line with Allegra Events procedures.
How will Allegra Events use the personal data it collects about me?
Allegra Events will process (collect, store and use) the information you provide in a manner compatible with the EU's General Data Protection Regulation (GDPR). We will endeavour to keep your information accurate and up to date, and not keep it for longer than is necessary.
Allegra Events is required to retain information in accordance with the law, such as information needed for income tax and audit purposes. How long certain kinds of personal data should be kept may also be governed by specific business-sector requirements and agreed practices. Personal data may be held in addition to these periods depending on individual business needs.
Under what circumstances will Allegra Events contact me?
Our aim is not to be intrusive, and we undertake not to ask irrelevant or unnecessary questions. Moreover, the information you provide will be subject to rigorous measures and procedures to minimise the risk of unauthorised access or disclosure.
Can I find out the personal data that Allegra Events holds about me?
Allegra Events at your request, can confirm what information we hold about you and how it is processed. If Allegra Events does hold personal data about you, you can request the following information:
Identity and the contact details of the person or organisation that has determined how and why to process your data.
Contact details of the data protection officer, where applicable.
The purpose of the processing as well as the legal basis for processing.
If the processing is based on the legitimate interests of Allegra Events or a third party, information about those interests.
The categories of personal data collected, stored and processed.
Recipient(s) or categories of recipients that the data is/will be disclosed to.
How long the data will be stored.
Details of your rights to correct, erase, restrict or object to such processing.
Information about your right to withdraw consent at any time.
How to lodge a complaint with the supervisory authority.
Whether the provision of personal data is a statutory or contractual requirement, or a requirement necessary to enter into a contract, as well as whether you are obliged to provide the personal data and the possible consequences of failing to provide such data.
The source of personal data if it wasn't collected directly from you.
Any details and information of automated decision making, such as profiling, and any meaningful information about the logic involved, as well as the significance and expected consequences of such processing.
What forms of ID will I need to provide in order to access this?
Allegra Events accepts the following forms of ID when information on your personal data is requested:
Passport
Driving Licence
Birth Certificate
Utility Bill, Credit Card/Bank Statement from the previous 3 months
Contact details of the GDPR Leader
GDPR Leader contact details
Contact Name: Farzana Aslam
Address: Serendipity House
106 Arlington Road
London
NW1 7HP
Email: +44 (0)20 7691 8800
Telephone: privacy@allegra.co.uk
Document Owner and Approval
The GDPR Leader at Allegra Events is the owner of this document and is responsible for ensuring that this record is reviewed in line with the review requirements of the GDPR.
Farzana Aslam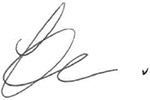 21/05/2018
Change History Record
Issue 1 – Initial Release – F Aslam – 21/05/2018
Issue 2 – Description of personal data and data sharing – F Aslam – 08/08/2018